Welcome to Yukon Oklahoma!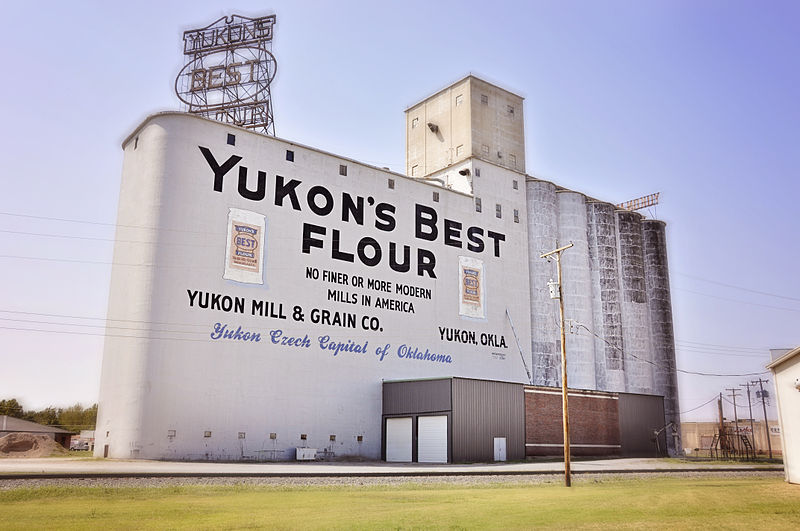 Yukon is a city in Canadian County, Oklahoma, United States. It is part of the Oklahoma City Metropolitan Area. The population was 22,709 at the 2010 census. Founded in the 1890s, the town was named in reference to a gold rush in Yukon Territory, Canada, at the time. Historically, Yukon served as an urban center for area farmers and the site of a large milling operation. It is now considered primarily a bedroom community for people who work in Oklahoma City.

Yukon thrived as the urban center for area farmers and had an organized library by 1905 and a dedicated library building in 1927. A small milling operation, the Yukon Mill and Grain Company, opened in 1893 and grew to shipping flour and feeds throughout the south and exporting them overseas by 1915. The milling operation was owned by the Kroutil and Dobry families, but the Dobry family built their own mill and parted ways with the Kroutils in the 1930s. The mills were sold to larger corporations; Shawnee Mills purchased the Yukon Mill and Grain Company and Mid-Continent purchased the Dobry Mills. Paying homage to that history, the students of Yukon High School are known as "Millers", and their mascot is "The Miller Man".
--Wikipedia
Copyright© MLSOK, Inc. MLSOK, Inc. and its subscribers disclaim any representations or warranties of accuracy, currency, or reliability of any information on this website. All data is provided on an "as is" "as available" basis without liability and should be independently verified. Information is subject to copyright and cannot be transmitted, framed, copied, or altered without the express written permission of MLSOK, Inc
Updated: 21st July, 2019 3:45 PM.