Welcome to Southwest Oklahoma City!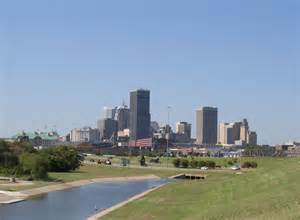 The roots of south Oklahoma City can be traced back to the Great Land Run in the spring of 1889. By 1900, the Capitol Hill area just south of the North Canadian River was firmly established. This was seven years before statehood and 10 years before it was known that the state capitol would be relocated to Oklahoma City.

Capitol Hill was incorporated as a city in 1905. By then, a strong sense of community and civic activity were making this area an economic and cultural force in Oklahoma. The Greater Capitol Hill Chamber of Commerce was created in 1905 to help foster this movement. Capitol Hill was booming with prosperity, remaining independent until it joined forces with Oklahoma City in 1911.

The new south Oklahoma City community was a community of firsts. The early 1900s witnessed the city's growing passion for flying and Oklahoma City's first airport was built in south Oklahoma City. In 1911, the Oklahoma City Municipal Airfield opened its hangar doors to barnstormers and aviation aficionados, nurturing the seeds for the travel of the future. Homegrown celebrities like Will Rogers, Wiley Post and Tom Allen brought national attention to Oklahoma City. The city's aviation industry was quick to develop and become the major industry it is today.
Copyright© MLSOK, Inc. MLSOK, Inc. and its subscribers disclaim any representations or warranties of accuracy, currency, or reliability of any information on this website. All data is provided on an "as is" "as available" basis without liability and should be independently verified. Information is subject to copyright and cannot be transmitted, framed, copied, or altered without the express written permission of MLSOK, Inc
Updated: 21st July, 2019 2:45 PM.