Welcome to Moore!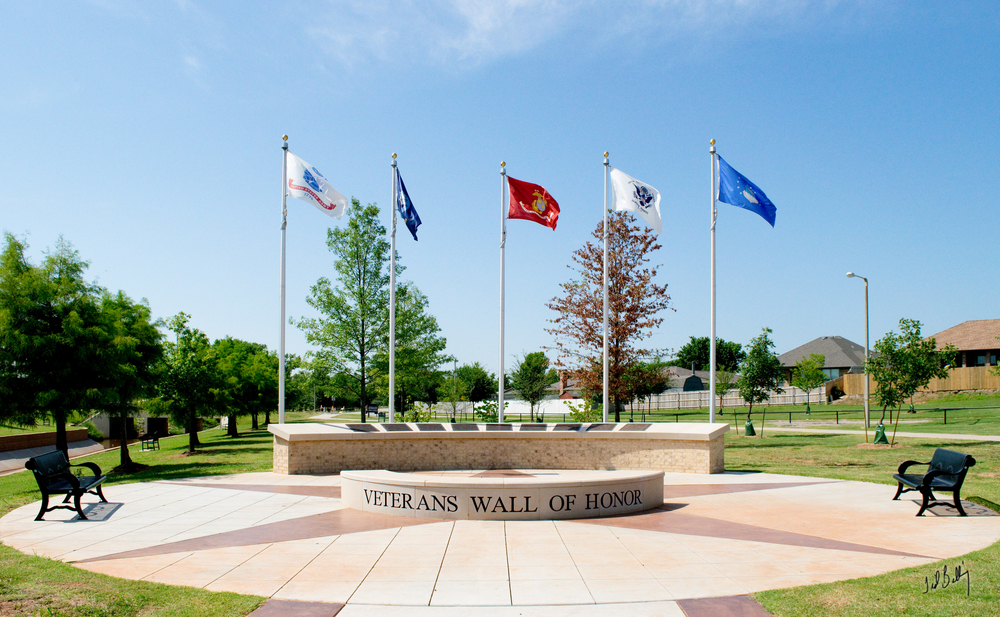 Moore was founded during the land-run of 1889. The early settlers came on train, horseback, wagons, and some, on foot. According to local historians, the town's original name was "Verbeck" as designated by the railroad company. However, a railroad employee named Al Moore, reported to be either a conductor or a brakeman, lived in a boxcar at the camp and had difficulty receiving his mail. He painted "Moore" - on a board and nailed it on the boxcar. When a postmaster was appointed, he continued to call the settlement Moore. When the town incorporated in 1893 the name was legalized.

The original town site comprised a small area bounded by the present NE 3rd Street on the north and SE 4th Street on the south; the eastern limit was situated about one and a half blocks east of the railroad and the western edge about two and a half blocks west of the railroad.

Moore was a small sleepy community for seventy years - in the 1960's it exploded in a frenzy of expansion and development that attracted attention nationwide. The decade of the 60's saw Moore's population soar. In 1961 approximately 21.6 square miles of additional territory was annexed. Moore legally moved from a town to a city in 1962.

The 1970 census showed an increase of more than 950% for a total of 18,761. The 1980 Census recorded 35,063 residents - an 87% growth rate. Moore continued to grow during the 80's. The 1990 Census indicated a 15% increase in population to 40,318. The 2010 population for Moore was 55,081. The most current estimate of Moore's population (2015) is 60,451. An important factor in the city's growth has been our location. The close proximity and easy access to the state's Capitol city on the north and the University of Oklahoma to the south make Moore an attractive, convenient place to live.

On May 3, 1999, Moore experienced a violent tornado. As a result, over 1,000 dwelling units were destroyed and some 3,000 to 4,000 residents were either temporarily or permanently displaced. Moore as it always does, recovered and rebuilt from the 1999 tornado.

On May 20, 2013 another tornado struck Moore. Over 1,100 homes were heavily damaged or destroyed. Several schools were damaged or destroyed as well. Also receiving damage were the Moore School Administration Building, the U.S. Post Office, Moore Medical Center, Moore Cemetery, three parks, and dozens of businesses. Once again, Moore does what it always does. We came back stronger, tougher, and more resilient. It was again one of our finest hours!

As we move deeper into the 21st Century we are posed for tremendous growth. The citizens of Moore continue to make substantial and game changing investments in Moore through extensions of dedicated sales taxes for streets, parks, and public safety and infrastructure and parks related bond issues. These investments are paying huge dividends as we see continued growth in the Moore economy, businesses locating to Moore, and families choosing Moore as their home. Our future is bright and Moore is truly a story of success, growth, and courage!
--City's website
Copyright© MLSOK, Inc. MLSOK, Inc. and its subscribers disclaim any representations or warranties of accuracy, currency, or reliability of any information on this website. All data is provided on an "as is" "as available" basis without liability and should be independently verified. Information is subject to copyright and cannot be transmitted, framed, copied, or altered without the express written permission of MLSOK, Inc
Updated: 21st July, 2019 2:45 PM.